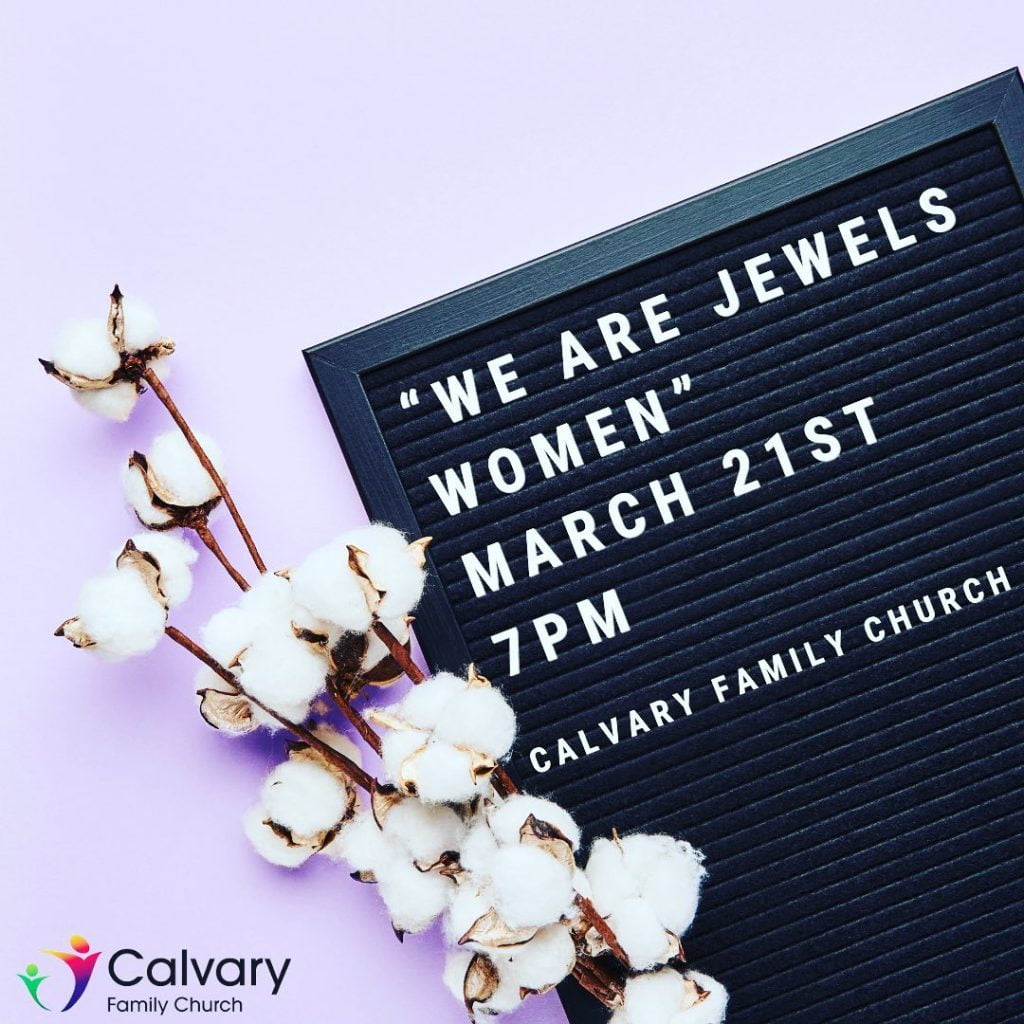 We believe in the importance of women coming together to have fun and encourage one another! We believe in bringing women of all ages together. Women united across generations are stronger!
We are women who are called for such a time as this! Called to be Jesus to our family, to our community, to our church, and to the world!
We are Jewels women!
Cya Sunday 7pm

Hot cuppa & Dessert from 7pm