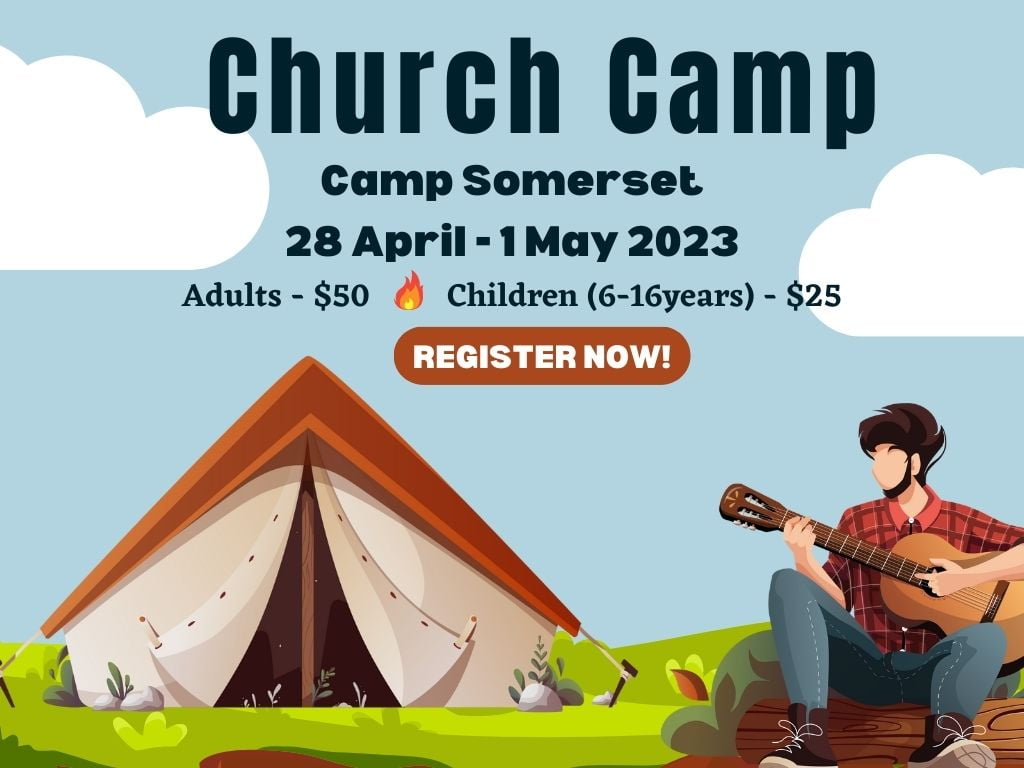 Calvary Family Camp
Where: Camp is held at – Camp Somerset – Pelican Point
This is a private campsite of which we have exclusive use
When: Access is from 3:00pm on Friday 28th April till midday 1st May
Most campers arrive either Friday afternoon or early Saturday Morning
Facilities:
There are clean long drop toilets located at the campsite (these are the cleanest, most well kept we have ever seen).
Showers are located a short 5 minute drive from our camp site.
There is a centre camp area which all are free to use consisting of
Covered picnic area
Gazeboes
Lighting
2 BBQ & Gas Stoves
Camp toasters, jaffle irons
Tables
Washing facilities
Fire (this is the campfire – used for cooking & sitting around)
What you need:
You will need to supply your accommodation. There is access for Tents (We can help if you don't have one), camper trailers or caravans. If you do not have any of these there are companies which hire camper vans.
Clothes (nights can be cool, days warm)
Swimming gear & aides
Sleeping gear (Mattress, pillows, sleeping bag)
Food (all food for your family)
Esky to store any cold food items
Cutlery & Crockery
Pots if needed for cooking
Fishing gear inc. bait (if you plan to fish) – a fishing permit will need to be purchased if you would like to fish through a google search for "Stocked Dam Fishing Permits QLD – Somerset Dam"
Torches
Camping chairs/Picnic rug
Bicycles, toys, sporting gear
Toiletries
What you can expect:
Calvary Family Camp is a relaxed environment where our church family connects on a deeper level across generations. There are friendly people always ready to have a chat, throw a log on the fire, play a game, paddle a canoe, do life together.
Many of our children spend most of their days on/in the water and then cooking marshmallows around the fire at night. Others enjoy a bush walk, 4wd, good rest away from the city and the blessed catch an afternoon nap. In the unfortunate chance we get a passing shower or rain, card & board games under the gazebos are the favourite.
Each morning we share a devotional time aimed to bring something for all, from children to adult.
More information:
National Park Rules apply (No Pets) – Camp Somerset is a Family Friendly, Alcohol and Drug Free Facility.
Please contact us if you would like to bring your own powered watercraft.
Day Visits:
If you are not able to attend camp and would like to come for a day trip, we would love to have you visit. There is a charge for day visitors of $20 per vehicle which can be paid to us at camp or placed into the church bank account. If you do choose to come for a day visit, please contact Ps David on 0405 040 892 prior to camp to gain access to the gate codes.